School Parliament
Our School Parliament will focus on:
Working and learning together
Learning about democracy
Learning how to play a positive role model in our community
Improving our school for everyone
We held our first elections for the School Parliament in September 2022. The classes in years 1-6 have been divided up into three families and each family is made up of Class Councillors, two MPs and a senior leader.
The Class Councillor's role is to gather the opinions and ideas from their classes and to feed these into the Family. They are also tasked with communicating the actions and impact made on issues back to their classes.
In year 6, instead of councillors, each class will have two MPs (Members of Parliament) who lead their Family in regular meetings. As candidates the MPs had to prepare a speech and deliver this to all the classes in their Family outlining why they wished to be voted in and how they would support the school improve. We then held an election and the all the children voted. The two candidates in each family with the most votes were elected.
Year 6 MPs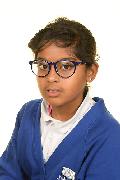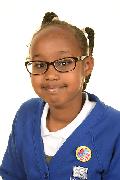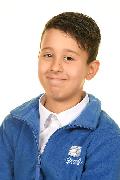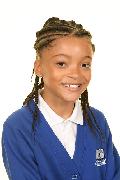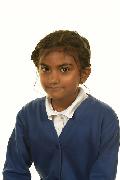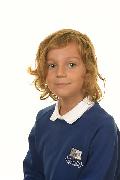 The MPs will meet with their Families on a half termly basis and then with the Headteacher who will help them prioritise areas to focus on. They also have the job of writing a piece for the monthly newsletter for parents to update them on what has been happening in school.
Our school has been completing a survey which looks at areas like: playtimes, clubs, toilets, lunchtime, learning and fun activities and the MPs first job is to analyse the results and to put an action plan together. Each Family will focus on a different area and will work with key people in the school to communicate the views of the pupils and to see what can be done to improve school life for all. It will then be the MPs job to communicate the impact pupil voice has had back to the school community.
Class Counsellors 2023-2024
Class

Name

1H

Sacree Matolola

1M

Azrah Hassan

1R

Malachi Betts - Williams

2C

Josephine Badjie

2K

Shahab Rohani

2P

Tristan Roarty

3M

Rebecca Pelin

3G

Chinelo Nkem

3C

Keira Mali

4B

Elwood

4JR

Rahnie

4LR

Maryam

5B

Shaina Topiwala

5M

Keira Haldunia

5S

Mira

6W

Nooriyah Hussain

Ayoub Chafai

6O

Hanisha Damree

Eray Canpolat

6K

Kyrah Francis

Tamzin Abdi
---
Afternoon Tea with Mrs Clifford
The MPs joined Mrs Clifford for afternoon tea and to discuss their role as MP in more detail. The MPs were very excited to see how they are going to have a key role in moving the school forward.
School Parliament Elections 2022/23
We were very excited to hold our first School Parliament elections this week. Our prospective MPS made their speeches to their Family groups last week and this Monday children from Year 1 to year 6 exchanged their polling cards for a ballot paper and cast their vote. The elected MPs will join the elected Class Councillors from years 1-5 and work hard to improve school life for everyone. We're so proud of all the children who found the courage to stand up and put themselves forward for the roles.
Food Bank Donations
On Tuesday 18th October, 4 MPs from Year 6 helped Mrs Conway to load all the food that our school community donated onto the school minibus. There were so many crates and so much food! We then hopped onto the bus ourselves and took the short drive to the Food Bank which was near to Jump In. They have all sorts of items at the Food Bank such as: toiletries, food and even SIM cards! A man at the Food Bank showed us the process and how much they would give one person, two people and so on. The man also showed us the oldest piece of food which had been donated and it had cost 2 shillings and sixpence! (About 12p today). It was an interesting trip and we would like to thank everyone who donated to the Food Bank this year.
by Naomi and Ashleigh 6M
Reports to whole school